TV magazine "Länderspiegel" visits us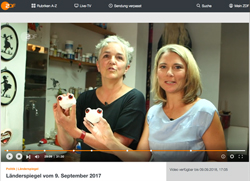 The visit of the TV magazine in her home town obviously has been a heart desire of the native Bielefelder and presenter Yve Fehring.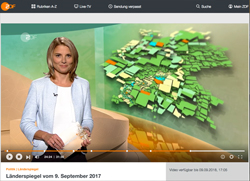 Apparently most people still know the city in East Westphalia only in the context that its existence is based on fake news. For this reason, the ZDF Länderspiegel presented Bielefeld and some places to visit, including a stop at the MarionettenWerkstatt.
It has been a nice and entertaining visit from Mrs. Fehring and her team. Here is the Link to the broadcast with the contribution in the MW. If you do not have the time to see the whole show, our part starts at minute 28:30. Have fun.