Worth a whole Page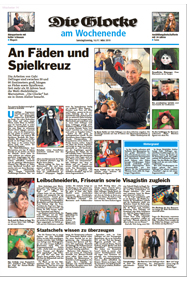 Newspage Die Glocke it was worth a whole page. We are very happy!
We were astonished when the "small article" of the Westphalian newspaper Die Glocke in the end turned out to be a full-page contribution, and that in the Sunday edition.
On Mondays, the phone did not stop ringing, from nice people, who were interested in our work.